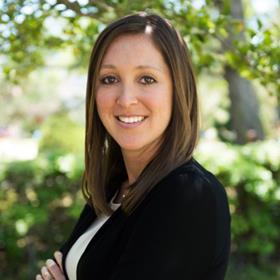 A data intelligence executive with expertise in driving innovation, growing revenue for market-specific solutions, and creating strategic roadmaps for product development using data analytics. I have a knack for driving transformational change that ultimately enhances network infrastructure, end-user experience, and optimizes operational efficiencies while reducing operating expenses. Specializing in steering the execution of SaaS-based services and process automation using Lean Six Sigma practices, I am a subject matter expert in data governance and compliance and an industry expert in analytics products. Known as an outside-the-box thinker and strategist, I'm passionate about implementing high-value technology solutions that solve the most pressing and impactful business problems in new inventive ways. While leveraging partnerships with stakeholders, colleagues, and executive teams, I take full ownership and accountability for delivering results. During my long-standing tenure at Blackbaud, I've worked my way from data analyst to technology executive because of repeatedly taking the initiative to improve day-to-day functions. In my previous roles, I focused on streamlining operation efficiency. I would love to connect with like-minded professionals. I can be reached by email at carrie.lyn.cobb@gmail.com.
Current Role
Company Name: Blackbaud
Job Title: Chief Data Officer
Start Date: June 2022
Company Industry: Computer Software
Location: Charleston, South Carolina, United States
Blackbaud (NASDAQ: BLKB) is here to help good take over the world. Leading uniquely at the intersection of technology and social good, Blackbaud connects and empowers the world's most inspiring teams to advance their social good missions through cloud software, services, data intelligence and expertise. Blackbaud offers comprehensive solutions for fundraising and relationship management (CRM), marketing, advocacy, peer-to-peer fundraising, corporate social responsibility (CSR) and environmental, social and governance (ESG), school management, ticketing, grantmaking, financial management, payment processing and analytics.
Serving the industry for more than four decades,Blackbaud is a remote-first company headquartered in Charleston, South Carolina, with operations in the United States, Australia, Canada, Costa Rica and the United Kingdom.
Previous Company:
Company Name: Blackbaud
Job Title: Vice President | Head of Data Intelligence
Start Date: March 2020