VP & Chief Information Security Officer at Sendoso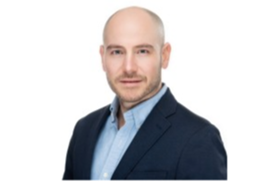 Information Security and Risk Management executive with experience in designing, implementing, and maturing Information Security Operations, Product Security, Privacy, and Integrated Risk Management functions.
Current Role
Company Name: Sendoso
Job Title: VP & Chief Information Security Officer
Start Date: January 2022
Location: New York City Metropolitan Area
Sendoso is the world's first Sending Platform. Our fully integrated solution solves sourcing, physical warehouse storage, inventory tracking, and ROI attribution problems so that businesses can send anything and personalize at scale. Our customers see increased conversion rates, revenue, retention, and ROI. Sending is hard. Sendoso is easy.
Previous Company:
Company Name: Synchronoss Technologies
Job Title: Vice President, Chief Information Security and Privacy Officer
Start Date: March 2018
Location: New York City Metropolitan Area