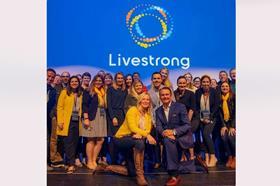 Candice is now the Chief Compliance Officer at Charles Schwab.
Current Role
Company Name: Charles Schwab
Job Title: Chief Compliance Officer
Start Date: March 2022
Company Industry: Financial Services
Location: Dallas-Fort Worth Metroplex
Charles Schwab is a different kind of investment services firm – one that strives to disrupt the status quo of the traditional Wall Street approach on behalf of our clients. We believe today, as we did on Day 1, that when you find ways to improve the investing experience for your clients, then business results will follow.
Previous Role:
Company Name: Charles Schwab
Job Title: Vice President, Corporate Compliance
Start Date: December 2019