SVP, Chief Information Officer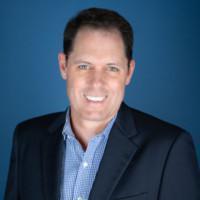 IT executive, trusted advisor/partner to executive leadership teams and boards. Repeatedly called on by senior leadership to drive comprehensive IT strategy, and build and lead global IT organizations, large-scale M&A, turnarounds, cyber security, and digital transformation. Experienced and passionate about leveraging end-to-end digital in innovative and entrepreneurial ways to rethink and rearchitect businesses, utilizing a strong background in continuous improvement and change management. Servant leader who values integrity, diversity, humility, and intellectual curiosity, with an exceptional record of co-creating to effect change and deliver outcomes resulting in improved differentiation, efficiency, resilience, scalability, sustainability, and security. * Transformed IT to support growth: 2021 Rev +15% y/y, OM +340 bps y/y; +40% eCommerce; 6 acquisitions integrated; enabled dramatic turnaround with >20% IT cost takeout; 6X stock price appreciation; world class IT operations. * Established robust Cyber Security posture for Enterprise and Product; zero material incidents; exemplar for other boards. * Led major IT carves to establish two new public companies for a $40B organization in 12 months; built new independent IT organizations and capabilities; minimal business disruption; >$3B shareholder value unlocked.
Current Role
Company Name: Acuity Brands
Job Title: SVP, Chief Information Officer
Start Date: June 2022
Company Industry: Electrical & Electronic Manufacturing
Location: New York City Metropolitan Area
Acuity Brands, Inc. is a market-leading industrial technology company. We use technology to solve problems in spaces and light. Through our two business segments, Acuity Brands Lighting and Controls ("ABL") and the Intelligent Spaces Group ("ISG"), we design, manufacture, and bring to market products and services that make a valuable difference in people's lives. We achieve growth through the development of innovative new products and services, including lighting, lighting controls, building management systems, and location-aware applications.     We are based in Atlanta, Georgia, with operations across North America, Europe, and Asia and are powered by approximately 13,500 dedicated and talented associates.
Previous Company:
Company Name: AEA Investors LP · Self-employed
Job Title: Independent CIO Advisor to AEA Investors LP
Start Date: March 2022