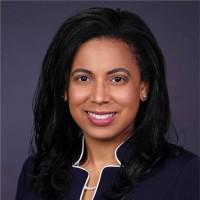 Brittani is now the Chief Risk Officer at Navy Federal Credit Union.
Current Role
Company Name: Navy Federal Credit Union
Job Title: Chief Risk Officer
Start Date: June 2022
Company Industry: Financial Services
Location: Washington, District of Columbia, United States
Navy Federal Credit Union is the world's largest credit union with over 11 million members, over $160 billion in assets and over 21,000 employees. As a credit union, we have members, not customers. At our campuses in Vienna, VA, Pensacola, FL and Winchester, VA, and in our more than 345 branches, we serve the men and women of the Armed Forces, Department of Defense, veterans and their families. We deliver world-class service, rooted in the belief that it is an honor and privilege to serve our members. We are committed to providing our members outstanding financial products and services. Navy Federal offers a career, not just a job. We are proud of the robust Total Rewards package we offer to our employees, including competitive salaries, incentive programs, comprehensive medical, dental and vision benefits, retirement plans with employer match, award-winning training programs, professional development programs, tuition assistance, paid leave, and work/life programs.
Previous Role:
Company Name: Navy Federal Credit Union
Job Title: Senior Vice President, Enterprise Risk
Start Date: 2020