Chief Information Security Officer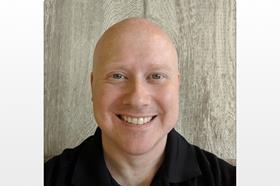 Executive with a passion for and expertise in information security, information technology, and risk management. Has worked across the entire security spectrum, including intelligence collection, penetration testing, software development, documentation, governance, compliance, physical security, system administration, digital forensics/incident response, and social engineering. Specializes in security and corporate security culture transformation.
Current Role
Company Name: Trinity Industries, Inc.
Job Title: Chief Information Security Officer
Start Date: March 2022
Company Industry: Transportation/Trucking/Railroad
Location: Dallas, Texas, United States
Trinity began providing industrial products and services to customers more than 85 years ago. We started as a small butane-tank manufacturer and evolved over time into a premier diversified industrial company with market-leading businesses serving the energy, chemical, agriculture, transportation, and construction sectors. We have a long history of creating value for our shareholders by providing quality products and services to our customers. On Nov. 1, 2018, Trinity separated into two stand-alone public companies through a tax-free spin-off to Trinity shareholders. Trinity Industries, Inc. comprises our rail-related businesses, our highway products business, and our logistics business; Arcosa, Inc. focuses on infrastructure-related products.
Other Active Roles:
Company Name: Robert Morris University | Pittsburgh Hacker's Association
Job Title: Advisory Board Member, Information Systems and Communications Ph. D. | Co-Founder
Start Date: March 2022 | July 2021
Previous Company:
Company Name: Westinghouse Electric Company
Job Title: Chief Information Security Officer
Start Date: September 2019