Chief Information Security Officer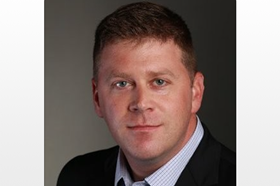 Strategic, results driven Cybersecurity Executive with a proven record of developing, executing, and leading innovative security programs in both heavily regulated and rapidly changing environments. Experienced at translating technical risks into business language and leading the company through their digital transformation enabling modern technology and cybersecurity solutions leveraging cloud, microservices, DevSecOps, CI/CD pipelines, and Agile.
Current Role
Company Name: American Century Investments
Job Title: Chief Information Security Officer
Start Date: March 2022
Company Industry: Investment Management
Location: United States
American Century Investments® is a leading asset manager focused on delivering investment results and building long-term client relationships while supporting research that can improve health and save lives. It's how we help our clients Prosper With Purpose™. Every day people are increasingly focused on investing to make the world a better place for themselves, their families, their organizations, and the world at large. It is possible to live a more meaningful and impactful life and give back something that's more valuable than money.
Other Active Roles:
Company Name: deepwatch | Evanta, a Gartner Company
Job Title: Advisory Board Member | CISO Governing Body
Start Date: May 2021
Previous Company:
Company Name: Edelman Financial Engines
Job Title: CISO
Start Date: December 2019