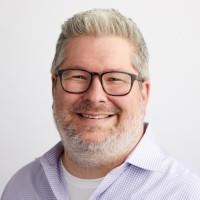 Since the late 1990's I've invested heavily into learning how to build world class consumer-facing software products. That pursuit has taught me a lot about critical thinking, engineering, product management and effective collaboration—as well as business and finance. But most notably, it's caused me to become a student of leading people.
Current Role
Company Name: Ramsey Solutions
Job Title: Chief Technology Officer
Start Date: January 2022
Company Industry: Financial Services
Location: Brentwood, Tennessee, United States
Ramsey Solutions provides biblically based, commonsense education and empowerment that give HOPE to everyone in every walk of life. New York Times best-selling author Dave Ramsey created the company in 1992 as a means to provide financial counseling and education. Ramsey Solutions has since grown to more than 1000 team members.
Previous Role:
Company Name: Ramsey Solutions
Job Title: Senior Technology Officer
Start Date: November 2016