Chief Information Officer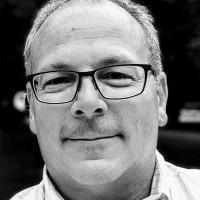 Builder. People first. CxO. Curious. Partner. Sustainable Change.
Current Role
Company Name: SymphonyAI
Job Title: Chief Information Officer
Start Date: June 2022
Company Industry: Computer Software
Location: San Francisco Bay Area
SymphonyAI is an enterprise AI company transforming the world's largest industries with packaged AI solutions. SymphonyAI's enterprise-ready platform uniquely delivers transformative business value across retail, CPG, financial services, manufacturing, media, IT operations, and the public sector. SymphonyAI combines unrivaled AI technology, vertical expertise, and industry-specific data and insights into packaged solutions to drive the highest value for customers. SymphonyAI delivers intelligence at scale for thousands of customers worldwide. By putting AI in the hands of business users, SymphonyAI has rapidly grown from a startup in 2017 to a leading enterprise AI company with over 2,200 talented leaders and data scientists solving the world's most challenging business problems.
Previous Company:
Company Name: Google
Job Title: Fitbit Head of I&T
Start Date: February 2021