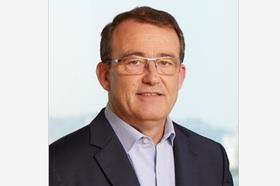 Digital transformation now affects all sectors: energy, logistics & transport, pharmaceuticals, banking… Each company will sooner or later have to face this change and reconcile digital with the existing IS. I led this type of complex transformation with large groups by occupying the positions of CTO and CIO. My role ranged from the definition of the strategy to its declension on the technological, organizational and human levels. Since June 2020, I have been leading the data and digital strategy of Geodis, one of the world's leading logistics players with 165,000 customers served in 120 countries.
Current Role
Company Name: GEODIS
Job Title: Chief Digital Officer
Start Date: March 2022
Company Industry: Logistics & Supply Chain
Location: Greater Paris Metropolitan Region
GEODIS is a Supply Chain Operator ranking among the top companies in its field in Europe and the World. GEODIS, which is part of SNCF Logistics, which in turn is a business line of the SNCF Group, is the number one Transport and Logistics operator in France and ranked number four in Europe. The international reach includes a direct presence in 67 countries and a global network spanning over 120 countries.
Previous Role:
Company Name: GEODIS
Job Title: Chief Data & Digital Strategy Officer
Start Date: June 2020