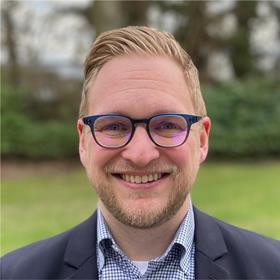 An accomplished, results-oriented leader of data science, product and technology teams with a proven track record of delivering bottom line impact through data-driven solutions. A believer in taking the time to build deep partnerships and creating a culture focused on winning as a team without sacrificing individual accountability. Demonstrated ability to identify, recruit, and develop extraordinary business and technical talent.
Current Role
Company Name: Citizens
Job Title: Chief Data Officer
Start Date: June 2022
Company Industry: Banking
Location: New York, New York, United States
At Citizens Bank, we recognize that the journey to accomplishment is no longer linear and that individuals are made of all they have done and all they are going to do. As one of the oldest and largest financial services firms in the United States with a history dating back to 1828, we're committed to providing solutions and expertise that support our customers, clients, colleagues, and communities in what's next on their own unique journey. Whether you're considering banking with us or looking to work with us, you'll find a customer-centric culture and a supportive, collaborative workforce at Citizens Bank.
Previous Company:
Company Name: JPMorgan Chase & Co.
Job Title: Managing Director, Head of Sales Science COE & Head of Product Salesforce@JPMC
Start Date: September 2018