Chief Information Officer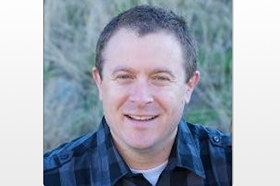 Ben has recently become the Chief Information Officer at ICU Medical.
Current Role
Company Name: ICU Medical
Job Title: Chief Information Officer
Start Date: March 2022
Company Industry: Medical Device
Location: San Clemente, California, United States
ICU Medical connects patients and caregivers through safe, life-saving, life-enhancing IV therapy systems, software, solutions, and consumables. Since IV therapy is our only business, meeting your IV needs with quality products and consistent supply is our only concern. We are 100% focused on bringing you intuitive, patient-centric IV products and services that provide meaningful clinical differentiation, consistent innovation, and superior value. We design our products to work within your existing workflows to minimize disruption and maximize the time you spend with patients. Together, we help forge the human and emotional connections that enhance clinical experience and are the essence of outstanding quality of care.
Previous Role:
Company Name: ICU Medical
Job Title: VP - Information Technology
Start Date: January 2018