Chief Information Security Officer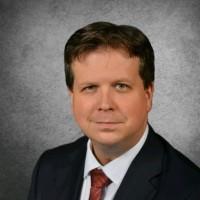 As a global CISO for some of the world's largest financial organizations, my experience spans running large, complex information security and cybersecurity programs in multiple countries.I have more than 20 years of recognized personal and leadership experience in all disciplines and trends in current, emerging, and rapidly evolving information security and technology risk management. My career includes working with startups, small businesses, mid-sized corporations, and Fortune 500s. Program management, cybersecurity operations, governance, compliance, incident response, securing cloud migration and cloud environments, threat management, and development pipeline security have all been focus areas.
Current Role
Company Name: Ameriprise Financial Services
Job Title: Chief Information Security Officer
Start Date: January 2022
Company Industry: Financial Services
Location: Atlanta Metropolitan Area
At Ameriprise Financial, we have helped our clients1 feel confident about their financial futures for more than 125 years. Our network of more than 10,000 financial advisors*2 delivers personalized financial advice to help clients reach their goals. Ameriprise has corporate locations throughout the U.S. and across the globe, and advisor offices in all 50 states.
Previous Company:
Company Name: Aflac
Job Title: U.S. Chief Information Security Officer
Start Date: December 2016