Chief Information Security Officer & VP, Enterprise Cyber Security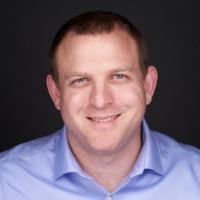 Chief Information Security Officer with extensive experience overseeing all aspects of a global security product and service delivery organization globally. Well-developed skills providing strategic leadership for a division responsible for providing PayPal Security by building security products, managing security infrastructure, and providing a variety of security services. Dedicated leader with outstanding communication skills and a proven track record of success overseeing incident response and management, escalation of security events, vulnerability scanning, and security defect management.
Current Role
Company Name: PayPal
Job Title: Chief Information Security Officer & VP, Enterprise Cyber Security
Start Date: January 2022
Company Industry: Internet
Location: Scottsdale, Arizona, United States
At PayPal, we believe that now is the time to democratize financial services so that moving and managing money is a right for all citizens, not just the affluent. We are driven by this purpose, and we uphold our cultural values of collaboration, innovation, wellness and inclusion as our guide for making decisions and conducting business every day. It is our duty and privilege to be customer champions and put those we serve at the center of everything we do.
Previous Role:
Company Name: PayPal
Job Title: VP, Enterprise Cyber Security
Start Date: November 2020