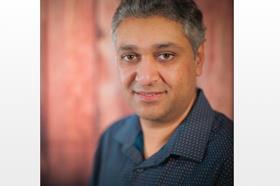 Innovative, versatile and progressive senior technology executive with proven success in building global-scale IT organizations and setting strategic direction for global tech priorities with current and emerging trends enabling F500 companies (Fleet/Automotive, High-Tech Mfg., Food & Beverage, CPG, Finance, Retail, CRM, Aviation). Currently heading the global Supply Chain Technology and Product organization for AmazonDx (Amazon Diagnostics). Successfully delivered digital & technology transformations for supply chain, manufacturing, fleet, infrastructure, logistics, finance, and product throughout my career. Drove Tech transformations as Starbucks Evolution Fresh CTO. Experienced engineer. Adept to IT strategies, leading full-stack teams and extremely comfortable in fast-paced, complex environments; International experience in NA, EMEA and CAP. Empathetic and Servant leader. Builds strategic relationships across organizations influencing broader, holistic outcomes among executives and teams alike. Created disruptive S/PaaS/Cloud compliance and food safety technology products to customers' delight. Launched enterprise Robotics Process Automation (RPA) at Starbucks. Leadership Mentor at Everwise; successfully mentored two Managers to leadership positions.
Current Role
Company Name: Amazon
Job Title: Chief Technology Officer
Start Date: March 2022
Company Industry: Internet
Location: Redmond, Washington, United States
Amazon is guided by four principles: customer obsession rather than competitor focus, passion for invention, commitment to operational excellence, and long-term thinking. We are driven by the excitement of building technologies, inventing products, and providing services that change lives. We embrace new ways of doing things, make decisions quickly, and are not afraid to fail. We have the scope and capabilities of a large company, and the spirit and heart of a small one.
Previous Role:
Company Name: Amazon
Job Title: Head of Supply Chain Technology and Integration, AmazonDx
Start Date: November 2020