Chief Information Security Officer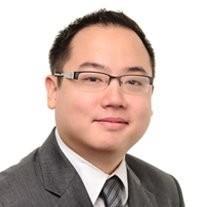 Art has in-depth experience in information security focusing on privileged access management, security operation center implementations, vulnerability management, risk assessment, and incident response initiatives.

Prior to KPMG, Art has spent the last 11 years in both industry and consulting positions. Art has used his deep technical expertise to assess security problems and translate them in a way the businesses can easily understand. During his time in industry, Art has assisted in building an information security program from the ground up, leading vulnerability management and risk assessment efforts. Art also served as a key member of their incident response team, and has participated in multiple internal acquisition and analysis projects.
Current Role
Company Name: Paylocity
Job Title: Chief Information Security Officer
Start Date: February 2022
Company Industry: Computer Software
Location: Greater Chicago Area
At Paylocity, we deliver more than our awesome product suite with crazy good reviews. We prioritize your success by covering you with a deep support system to back up our easy-to-use, innovative solutions.
Providers will merely sell you a product. But a partner actually cares about you and your business. A partner takes the time to get to know you and understand your needs. We work with you to identify the best solutions that will benefit your business today, while paving the way to a better tomorrow. And tomorrow is all about your team.
Everything we do is designed to support you in reaching your goals. Together, we tackle your day-to-day work so you can spend more time building the culture you and your employees crave. For professionals who crave true partnership, Paylocity is the HR & Payroll company that frees you from the tasks of today, so together, we can spend more time focused on the promise of tomorrow.
Let's go forward together.
Previous Role:
Company Name: Paylocity
Job Title: Senior Director, Deputy Chief Information Security Officer
Start Date: April 2020