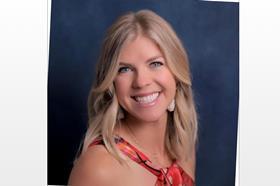 Dynamic and collaborative business leader with over 15 years of experience in growth-oriented digital strategy, omni-channel retail strategy and business operations. Demonstrated track record of building high-performing, inclusive teams, developing talent and creating cross-functional coalitions and alignment to build and execute growth strategies. Agile critical thinker capable of integrating brand and commercial priorities to deliver competitive advantage and exemplary outcomes. Sought-after by private equity firms as an industry expert on emerging MarTech solutions. High energy, solution driven leader motivated by collective achievement and by a continuous improvement mindset.
Current Role
Company Name: Finish Line
Job Title: Chief Digital Officer
Start Date: March 2022
Company Industry: Retail
Location: Denver Metropolitan Area
We are JD Finish Line, a premium retailer providing the latest and most exclusive athletic sneakers, apparel and accessories since 1976. Headquartered in Indianapolis, Indiana with a satellite office in Boulder, Colorado, we have more than 1,000 JD Sports and Finish Line locations within malls, inside Macy's shops, and as stand alone stores. JD Finish Line's core values of Customer, People, Winning, Community and Financial Responsibility are exhibited in everything we do. We are committed to inclusion and diversity across our organization and work to include individuals from all walks of life, ensuring everyone belongs and can bring their authentic selves to the JD Finish Line family. We employ more than 14,000 store associates who are experts in style and passionate about sneaker culture. We've pledged to deliver the epic finish by bringing the latest and greatest sneakers to market and creating memorable customer experiences.
Previous Role:
Company Name: Finish Line
Job Title: SVP Digital Operations and Customer Experience
Start Date: December 2018