Federal Chief Information Security Officer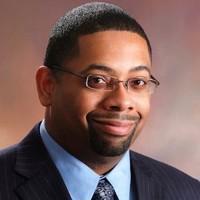 Highly dynamic, motivated, and results-driven professional with verifiable success within the areas of technical presales and delivery; along with the ability to accomplish multiple projects within time and budget specifications. Expert at providing direction to client business through in-depth understanding of technical requirements along with the ability to render presales technical and functional support to various individuals. Adept at developing and implementing technical solutions to complex and challenging problems to maintain operational excellence.
Current Role
Company Name: Oracle
Job Title: Federal Chief Information Security Officer
Start Date: June 2022
Company Industry: Information Technology & Services
Location: Burtonsville, Maryland, United States
We're a cloud technology company that provides organizations around the world with computing infrastructure and software to help them innovate, unlock efficiencies and become more effective. We also created the world's first – and only – autonomous database to help organize and secure our customers' data. Oracle Cloud Infrastructure offers higher performance, security, and cost savings. It is designed so businesses can move workloads easily from on-premises systems to the cloud, and between cloud and on-premises and other clouds. Oracle Cloud applications provide business leaders with modern applications that help them innovate, attain sustainable growth, and become more resilient. The work we do is not only transforming the world of business–it's helping defend governments, and advance scientific and medical research. From nonprofits to companies of all sizes, millions of people use our tools to streamline supply chains, make HR more human, quickly pivot to a new financial plan, and connect data and people around the world.
Previous Role:
Company Name: Oracle
Job Title: Master Principal Security Architect
Start Date: July 2015