Chief Data Science Officer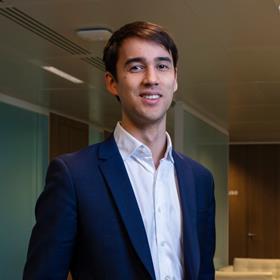 "Knowing, is not demonstrating nor explaining. It is access to vision" Antoine de Saint-Exupéry I put knowledge sharing and learning at the center of the team & company development. I contribute to the company growth by acting and sharing those key values that benefit to innovation, self-development and value-added deliveries. Having a mathematical background, I am sensitive to the application of research and technologies to answer business and real life issues by following software engineering best practices. My work as well as the volunteer organisation "Data Science Game" allow me to achieve my goal in making academics and industries working together. I have an international experience by working with different markets. Got some experience with US during my 5 first years at Milliman and I have been extending it to Europe and Asia within SCOR thanks to my current global position. I am curious and like to understand the topic I am dealing with. That is why leading does not prevent me from putting my hands on tools and technologies. Having an experience in software development, understanding statistical and machine learning models as well as having a consulting experience help me to exchange and synchronize different parties involved in "AI" or disruptive projects. I have experiences to share in Machine Learning and applications to Insurance Industry. I am always fully committed in what I do. I am team player. I am a fully qualified actuary and Ph.D in mathematics "Machine Learning Algorithms applied to insurance: solvency, textmining, anonymisation and transparency". I also hold an engineering background in statistics and economy with a double degree (Master) in computer science (specialized in AI).
Current Role
Company Name: SCOR
Job Title: Chief Data Science Officer
Start Date: June 2022
Company Industry: Insurance
Location: Greater Paris Metropolitan Region
SCOR, one of the world's largest reinsurers, provides its clients with a diversified and innovative range of solutions to control and manage risk. Using its experience and expertise, "The Art & Science of Risk", SCOR provides cutting-edge financial solutions, analytics tools and services in all areas related to risk – in Life & Health as well as in P&C. The reinsurance industry is about combining technical expertise and experience with the developments of science. However many tools we use to conduct our activities (models, databases, pricing tools, reserving tools, and so on), we also need expert judgments and human experience to correctly underwrite. This is what we call the art of underwriting. Reinsurance is a knowledge industry. Expertise is an accumulation variable.
Previous Company:
Company Name: SCOR
Job Title: Head of Data Science - Life&Health
Start Date: September 2019