Regional Chief Compliance Officer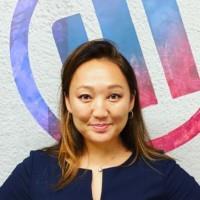 Fourteen years of professional experience in insurance industry; proven ability to identify and analyze key risks and lead corporate projects involving best practice and standardized solutions; resilient, pragmatic thinker with a disciplined style in communicating across functions to develop and manage projects; able to build internal support at all levels to deliver exceptional result; strong negotiations and problem solving skills.
Current Role
Company Name: Allianz Asia Pacific
Job Title: Regional Chief Compliance Officer
Start Date: January 2022
Company Industry: Insurance
Location: Greater Munich Metropolitan Area
Allianz Group is a global financial services leader and employer across more than 80 countries worldwide. Within Asia Pacific, Allianz is active in 14 markets, offering its core businesses of property and casualty insurance, life and health insurance and asset management, serving the financial and protection needs of over 18 million customers in the region.
Previous Role:
Company Name: Allianz Asia Pacific
Job Title: Head of Compliance, Asia Pacific
Start Date: April 2020