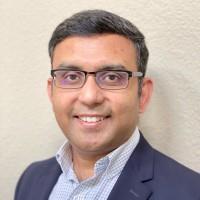 Ankur has worked in enterprise software applications and platforms in various capacity. During that time most of the work involved defining products based on customer requirements and market position; designing scalable, robust and innovative architecture solutions and providing an architecture guidance through out the product life-cycle from requirements, development, quality to final delivery.Ankur has a wide range of knowledge on multiple enterprise domains like Mobile, EAI, SOA, Data Warehouse and BPM apart from SAP applications namely Customer Relationship Management and integration with Enterprise Resource Planning.
Current Role
Company Name: SAP
Job Title: Chief Technology Officer
Start Date: January 2022
Company Industry: Computer Software
Location: Palo Alto, California, United States
At SAP, our purpose is to help the world run better and improve people's lives. Our promise is to innovate to help our customers run at their best. SAP is committed to helping every customer become a best-run business. We engineer solutions to fuel innovation, foster equality, and spread opportunity across borders and cultures. Together, with our customers and partners, we can transform industries, grow economies, lift up societies, and sustain our environment.
Previous Role:
Company Name: SAP
Job Title: Group Vice President, Cloud Management and Migration
Start Date: September 2020