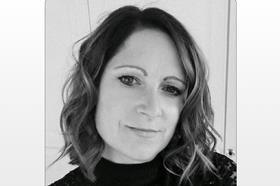 Data Protection qualified (CIPP/E), Chief Privacy Officer and Data Protection Officer. Proven, effective privacy leader experienced in building and managing global privacy teams that identify, articulate and guide the business in managing their privacy risks (in relation to personal and commercial data) in support of their business strategies. Successful at designing, project managing and delivering global privacy change programmes, driving risk based compliance, improved privacy and security maturity and positive change in business culture.Designed and implemented a GDPR Programme across 10 countries and dozens of entities. Over 25 years of privacy and information security experience both in operational and consultative roles working with global multinational organisations as well as public sector and Government Departments devising (and delivering the aspects of) strategic road maps to achieve on-going privacy and information assurance.Previous HR and Commercial Contract Management experience. Self-motivated team manager with over 25 years direct line management experience and an excellent track record of meeting deadlines and exceeding targets and expectations. Process-driven and 'customer first' - focused individual, with a very high level of interpersonal, communication (both oral and written) and customer/stakeholder relationship management skills. Possesses the commercial acumen to deliver innovative business-to-business solutions using a blend of appropriate organisational and technical solutions in changing markets.
Current Role
Company Name: Gallagher
Job Title: Chief Privacy Officer
Start Date: March 2022
Company Industry: Insurance
Location: United Kingdom
Gallagher, a global insurance brokerage, risk management, and consulting firm, serves communities around the globe, helping clients address risk, protecting assets, and recovering from losses. The products and services we provide keep businesses and institutions running, and enable individuals and families to face their future with confidence. Gallagher provides retail and wholesale property and casualty brokerage, alternative risk transfer services, employee benefit consulting, and actuarial services. Gallagher also offers claims and information management, risk control consulting and appraisal services, human resource consulting, and retirement services.
Previous Company:
Company Name: Gallagher
Job Title: Chief Privacy Officer and Data Protection Officer UK and EMEA
Start Date: April 2020