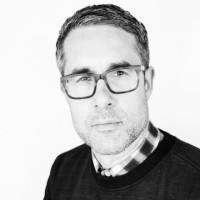 Andrew worked for Boohoo Group PLC for almost 7 years, and has now taken on a new role as the Chief Digital Officer for Motorpoint.
Current Role
Company Name: Motorpoint
Job Title: Chief Digital Officer
Start Date: February 2022
Company Industry: Automotive
Location: Milton Keynes, England, United Kingdom
We're here to make car buying easy and hassle-free. We offer award-winning customer service before and after you buy. Whatever you need, we're here to help. We have 1,000s of cars to choose from, every single one is under three years old and 25,000 miles, and all have the remaining manufacturer's warranty. We have something to suit every budget and with our price promise you can be assured that nobody beats us on price. That's a promise.
Previous Company:
Company Name: Boohoo Group PLC
Job Title: Group Ecommerce Director
Start Date: September 2019