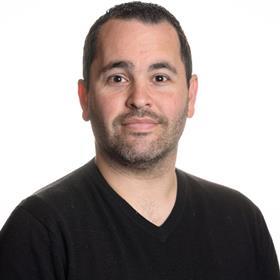 Senior Leader | Legal Counsel and Compliance Officer | Effective Compliance and Risk Management Programs | International Business Strategy | Sustainability Forward-thinking senior legal counsel and compliance officer with substantial experience in: • international trade and sanctions compliance (EAR, ITAR, OFAC, and EU Dual Use Regulation); • anti-bribery compliance (FCPA and U.K. Bribery Act 2010); • anti-boycott compliance; • data privacy and data management compliance (GDPR); • ESG strategy and program implementation; • insider trading compliance program implementation; • product environmental compliance (REACh and TSCA); • regulatory enforcement analysis and internal investigations; • M&A due diligence and post-acquisition integrations; • corporate governance (business conduct and ethics); • IT module design and implementation; • commercial negotiations; and • litigation strategies. Expertise in developing and implementing a wide array of effective compliance programs for Fortune 500 companies, including managing a large international team and directing a multimillion-dollar budget. Demonstrated experience in identifying and resolving critical compliance and regulatory enforcement matters. Partnered with procurement, engineering, commercial, and people functions to install tailored risk management and compliance programs, designed and implemented effective training courses, managed due diligence activities on numerous mergers and acquisitions projects, and ensured efficient post-acquisition integration of multiple acquired entities. Demonstrated experience in conducting internal investigations, including effectuating remediation plans, communicating with regulatory agencies, advising company executive leadership, and counseling Boards of Directors on corporate governance and ESG practices. I am a "Double Gator" graduate of the University of Florida. I served as an executive board member of the Florida Law Review while attending the UF Levin College of Law, and was inducted into Florida Blue Key while attending the UF Warrington College of Business.
Current Role
Company Name: Lilium
Job Title: Chief Compliance Officer
Start Date: June 2022
Company Industry: Aviation & Aerospace
Location: Boca Raton, Florida, United States
Building radically better ways of moving with the all-electric Lilium Jet.
Previous Role:
Company Name: Lilium
Job Title: Global Compliance Counsel
Start Date: June 2021