SVP, Chief Information Security Officer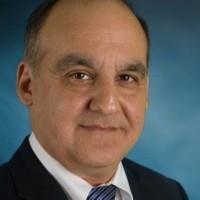 Outstanding experience developing and implementing security programs, secure technology solutions and services, enabling billion-dollar global companies realize market vision and motivate individuals and teams to have fun while exceeding business objectives.
Current Role
Company Name: AllianceBernstein
Job Title: SVP, Chief Information Security Officer
Start Date: January 2022
Company Industry: Investment Management
Location: Nashville, Tennessee, United States
AllianceBernstein (AB) is a leading global investment management firm that offers high-quality research and diversified investment services to institutional investors, individuals, and private wealth clients in major world markets. We are one of the largest investment management firms in the world, with more than $770 billion in assets under management as of December 31, 2021. We foster a diverse, connected, collaborative culture that encourages different ways of thinking and differentiated insights. We embrace innovation to address increasingly complex investing challenges. And we pursue responsibility at all levels of the firm—from how we work and act to the solutions we design for clients.
Other Active Roles:
Company Name: Cloud Security Alliance | CISO Executive Network
Job Title: Director Board of Directors | Member Board of Directors
Start Date: April 2021 | June 2018
Previous Company:
Company Name: Bridgestone
Job Title: Vice President, Chief Information Security Officer
Start Date: May 2018