Chief Information Officer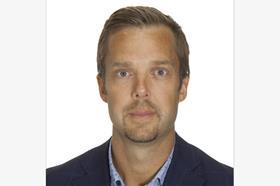 In more than two decades I have been driving chang in different positions within IT. I have expereince from public sector as well as start-up´s and have earned understanding of the different frameworks governing the financial markets. I also had the opportunity to work internationally within the EU administration. I am a decision maker who can quickly rationalize issues and priorities and focus on how IT creates business value. I am motivated by high goals and demanding challenges, which I deal with in a structured way and with high endurance. I encourage an open debate climate where all ideas and opinions are respected, but I am also thorough to hold a straight path toward a clear objective. Specialties: Leadership and delivering change, people development.
Current Role
Company Name: Unionen
Job Title: Chief Information Officer
Start Date: March 2022
Company Industry: Civic & Social Organization
Location: Stockholm, Stockholm County, Sweden
Unionen is Sweden's largest trade union on the private labour market and the largest white-collar union in the world. Unionen has over 500 000 members, of which 36 000 are elected representatives in over 65 000 companies and organisations. The vision of Unionen is to create security, success and satisfaction in working life.
Previous Company:
Company Name: Brottsförebyggande rådet (Brå)

Job Title: IT Director
Start Date: August 2019