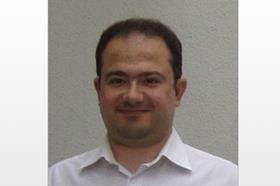 Leader in the domain of Data Science with a solid background in machine learning and algorithm optimization. I benefit from 15+ years of academic and industrial R&D experience, working hands on as well as leading teams in a variety of fields such as sensor data fusion, online retail, and online marketplaces. Details: Dr. Andreas Merentitis received the BSc, MSc, and PhD degrees from the Department of Informatics and Telecommunications, National Kapodistrian University of Athens (NKUA) in 2003, 2005, and 2010 respectively. He has more than 30 publications in the thematic area of machine learning, with more than 300 combined citations. He was awarded an IEEE Certificate of Appreciation as a core member of the team that won the first place in the "Best Classification Challenge" of the 2013 IEEE GRSS Data Fusion Contest. He is a Senior Member of the IEEE and the IEEE Signal Processing Societies. He is a prize winner and has a master ranking in Kaggle.
Current Role
Company Name: OLX Group
Job Title: Chief Data Officer
Start Date: March 2022
Company Industry: Internet
Location: Berlin, Berlin, Germany
At OLX Group, we shape the future of trade to unlock the hidden value in everything. We shape the future of trade as one of the world's fastest-growing networks of trading platforms, operating in 30+ countries under 20+ well-loved brands including OLX, OLX Autos, Otomoto, letgo, Property24, and many more. We love to unlock value for our customers. Every single month, over 300 million people use our platforms to easily, safely, and conveniently find their perfect home, buy or sell a car, find a great job, sell things they no longer need, or strike a great deal on something they need. And we help thousands of entrepreneurs and businesses find their customers too.
Previous Role:
Company Name: OLX Group
Job Title: Sr. Director of Data Science Europe, OLX Group (Naspers/Prosus company)
Start Date: March 2020