Chief Information Officer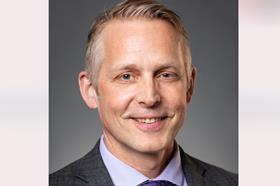 As a professional, I am a highly analytical and forward-thinking executive with deep experience in operations, technology, and cybersecurity. I have direct experience is several sectors, to include government, military, private, and most recently the higher education sector. I hold master's degrees in Business Administration (MBA) and in Information Assurance/Cybersecurity. I hold several cybersecurity certifications, to include the Certified Information Systems Security Professional (CISSP) and the Certified Information Security Manager (CISM). As a person, I am passionate about leadership and inspiring high-performing teams to achieve their goals. I thrive in collaborative and cross-functional environments that put people first and honor people's identities. I emigrated from Sweden in my early twenties and I appreciate cultural differences, encourage different points of view, and can communicate in several European languages. Having been fortunate to work with some excellent teams in my career, I have learned that my success as a leader is only achieved through the success of the team. As a member of my community, I believe in community service and I serve on the Ellensburg Business Development Authority (CenterFuse) as a board member and I volunteer as a mentor for the Youth Services Mentoring Program. I have also spent over twenty years in military service and I currently serve in the Washington State National Guard.
Current Role
Company Name: University of Washington
Job Title: Chief Information Officer
Start Date: March 2022
Company Industry: Higher Education
Location: Ellensburg, Washington, United States
Founded in 1861, the University of Washington is one of the oldest state-supported institutions of higher education on the West Coast and is one of the preeminent research universities in the world. Located minutes from downtown Seattle, the main UW campus provides gorgeous views of the Cascade and Olympic mountain ranges and, every spring, attracts visitors from all over to world who come to witness the blooming of its cherry blossom trees.
Previous Company:
Company Name: Central Washington University
Job Title: Vice President of Operations
Start Date: August 2018