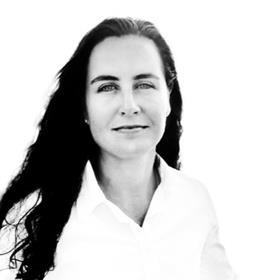 Andrea has several years of senior level specialized expertise to ensure that healthcare and pharma organizations derive the greatest proficiencies by integrating data and technology in corporate decision making. She is a visionary delivering innovative, cutting-edge data and technology-driven solutions with extensive pharmaceutical/healthcare experience, including Commercial and R&D. She has cross-functional expertise on data sources and applications in the industry with knowledge of enterprise-wide use cases, compliance, and governance to ensure organizational needs are met in a timely and compliant manner. Andrea is proficient at leading change and disrupting the norm to redefine data-invention possibilities. As Senior Director of Global Real-Word Data Strategy for Bristol Myers Squibb, (BMS) she built an enterprise COE leveraging a C-level digital health framework to position BMS as a real-world data industry leader. She defined a strategy to elevate the strongest assets within the company. Andrea has worked with Eisai, Merck, IQVIA (IMS), Aetna, Blue Shield, Blue Cross, and more. She ensures these organizations explore enterprise-wide possibilities through data-inventions while simultaneously simplifying processes that lead to greater efficiencies. Key accomplishments at BMS include facilitating the implementation of an enterprise-wide, single version of the truth, analytics environment. The results - data mining and predictive visual analytics, removal of data silos, and enabled reporting. At Eisai, she designed a data ecosystem by assembling data marts and a customer master with the objective of delivering self-service to previously difficult-to-access data. The results – An Integrated infrastructure including MicroStrategy, Enterprise Guide, and Enterprise Miner to improve self-service. Andrea is organizationally savvy, and well recognized as a trusted advisor to leadership across organizations, creating strong alliances with key internal and external stakeholders.
Current Role
Company Name: Ipsen
Job Title: VP, Chief Data Officer
Start Date: February 2022
Company Industry: Pharmaceuticals
Location: United States
Ipsen is a global specialty-driven biopharmaceutical group focused on innovation and Specialty Care. It develops and commercializes innovative medicines in three key therapeutic areas - Oncology, Neuroscience and Rare Disease. Its commitment to oncology is exemplified through its growing portfolio of key therapies for prostate cancer, neuroendocrine tumors, renal cell carcinoma and pancreatic cancer. Neuroscience is advancing at an unprecedented rate and Ipsen is at the forefront of this transformation. Ipsen also has a well-established Consumer Healthcare business.
Previous Company:
Company Name: Bristol Myers Squibb
Job Title: Sr. Director, Global Real-World Data Strategy R&D
Start Date: April 2020