Chief Information Officer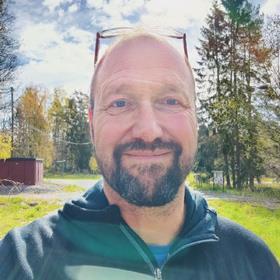 Technology Executive with extensive international experience. Worked across most industries, manufacturing, service, and the last 10 years within retail, combining service and manufacturing challenges in one industry. Interested in leadership, people development, managing change and (digital) transformation.
Current Role
Company Name: Folksam
Job Title: Chief Information Officer
Start Date: February 2022
Company Industry: Insurance
Location: Stockholm, Stockholm County, Sweden
Customer-owned Folksam offers many career opportunities in a responsible company. We currently have around 3,900 employees and are the largest in insurance in Sweden. Almost every second Swede is insured with us and we are one of Sweden's largest asset managers. We offer insurance and pension savings that create security and are liked by many. We are owned by our customers and our vision is for customers to feel safe in a sustainable world. Therefore, we work to ensure that they are properly insured but also preventive with road safety research, active environmental work and responsible ownership. We are located all over the country and together with our subsidiaries we offer a range of services that not many others have.
Previous Company:
Company Name: Nordic Leisure Travel Group AB
Job Title: Group CIO
Start Date: October 2019