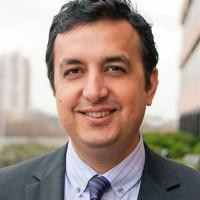 Specialties: strategy and execution of new ventures, innovation, product development, healthcare, technology strategy and global technology development.
Current Role
Company Name: 1-800 CONTACTS
Job Title: Chief Technology Officer
Start Date: June 2022
Company Industry: Consumer Goods
Location: Austin, Texas, United States
As the world's largest contact lens store, 1-800 CONTACTS is dedicated to providing you with a simple, hassle-free way to replace your contact lenses. At 1-800 CONTACTS, you will receive the exact same contact lenses your doctor prescribed, delivered to your door, at a great price. And with an inventory of more than 15 million contacts, we are more likely to have your prescription in stock than anyone else, which means you'll receive your contacts fast. 1-800 CONTACTS has filled more than 30 million orders for over 8 million customers. In a single day, we deliver more than 200,000 contact lenses to customers. Our large volume and central distribution facility help keep costs down—and we pass the savings to you.
Other Active Role:
Company Name: Capital Factory | Continuity Care Inc
Job Title: Mentor | Founder
Start Date: February 2016 | March 2018
Previous Company:
Company Name: Advent International
Job Title: Advisor
Start Date: September 2021