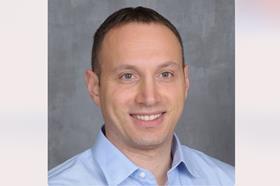 Accomplished and results-driven risk management and compliance leader with a demonstrated track record of achievement in regulatory and financial compliance, data analytics, program development & implementation, training, audit, monitoring, risk management and reporting. Successful track record in establishing comprehensive end-to-end compliance programs and identifying, developing, and leading initiatives that reduce compliance and operational risk exposure across multiple business lines and products. A former FINRA (NASD/NYSE) regulator with the following securities licenses, Series 6, 7, 24, 63 and 65.
Current Role
Company Name: Capital One
Job Title: Chief Compliance Officer
Start Date: March 2022
Company Industry: Financial Services
Location: Seattle, Washington, United States
At Capital One, we're changing banking for good. We were founded on the belief that no one should be locked out of the financial system. We're dedicated to helping foster a world where everyone has an equal opportunity to prosper. We're a bank. But we don't think like one. We're always thinking about what's next. About how we can innovate. Inspire. And develop the tools our customers need to improve their financial lives. That's where you come in. Your ideas, your experiences and your skills will help us make banking simpler. Working here is about doing bold things. And having that feeling like you belong right where you are. Because we're doing cool work that lets you have a life outside of work. That's life at Capital One.
Previous Role:
Company Name: Capital One
Job Title: Director, Investments Chief Anti-Money Laundering Compliance Officer
Start Date: January 2021