Chief Information Officer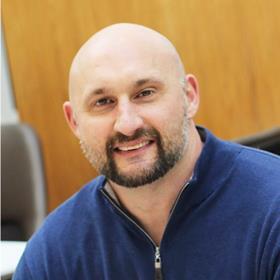 Growing up on a farm in rural Ohio I never dreamed that I would be on the forefront of leading massive technological transformations across the telecommunications and banking industries over the last 20+ years. I strive to think outside of the box, have a learning mindset and inspire my teams to do the same. As an engineer, I've worked across the entire stack and have built my reputation on delivering industry transforming products like text messaging, local number portability, digital ecommerce and online bill presentment and payment platforms, moving monoliths to next generation cloud native solutions for customer information systems, a scaled ATM fleet, and one of world's largest debit platforms. Aside from leading modernization efforts across all aspects of the Consumer, Business and Core Banking businesses (which includes ~5K branches, 16K+ ATMs and services millions of customers across the U.S.), I'm involved in recruiting efforts and lead a Manager Excellence forum at JPMorgan Chase & Co. to drive recognition and enable leaders to grow and empower their teams.
Current Role
Company Name: Wells Fargo
Job Title: Chief Information Officer
Start Date: June 2022
Company Industry: Financial Services
Location: Granville, Ohio, United States
Wells Fargo & Company (NYSE: WFC) is a diversified, community-based financial services company with $1.9 trillion in assets. Wells Fargo's vision is to satisfy our customers' financial needs and help them succeed financially. Founded in 1852 and headquartered in San Francisco, Wells Fargo provides banking, investment and mortgage products and services, as well as consumer and commercial finance, through 8,050 locations, 13,000 ATMs, the internet (wellsfargo.com) and mobile banking, and has offices in 38 countries and territories to support customers who conduct business in the global economy. With approximately 265,000 team members, Wells Fargo serves one in three households in the United States. Wells Fargo & Company was ranked No. 26 on Fortune's 2018 rankings of America's largest corporations. News, insights and perspectives from Wells Fargo are also available at Wells Fargo Stories.
Previous Company:
Company Name: JPMorgan Chase & Co.
Job Title: Chief Information Officer (CIO)
Start Date: November 2018