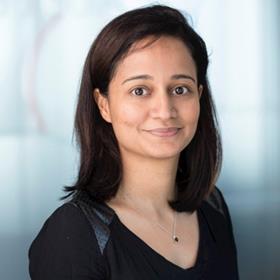 Akanksha has recently become the Chief Data Officer at ALD Automotive.
Current Role
Company Name: ALD Automotive
Job Title: Chief Data Officer
Start Date: June 2022
Company Industry: Financial Services
Location: France
ALD Automotive is a global leader in mobility solutions providing full service leasing and fleet management services across 43 countries and manages 1.70 million vehicles worldwide. Customer satisfaction being a main objective, ALD Automotive offers tailor-made solutions adapted to all fleet sizes: large corporates, SMEs, professionals and private individuals. Through our vast international network, ALD Automotive provides customers with total fleet management flexibility – from pure financing of cars to comprehensive outsourcing operations. A leader in its industry, ALD Automotive places sustainable mobility at the heart of its strategy, delivering innovative mobility solutions and technology-enabled services to its clients, helping them focus on their everyday business.
Previous Role:
Company Name: ALD Automotive
Job Title: Global Chief Data Officer
Start Date: September 2020