Chief Information Officer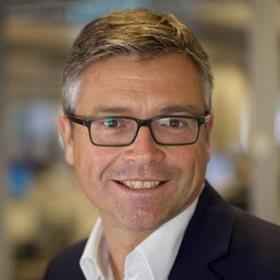 I am an influential, engaging, commercially astute and innovative information technology leader with considerable transformation and service improvement experience, as well as strategic and operational expertise in the areas of planning, sourcing, full-lifecycle IT delivery, and financial management.
I have a strong background in Infrastructure and Operations, before I developed my career further with leadership roles in Global Applications Management, strategy and business transformation.
Accustomed to multimillion-dollar projects and full P&L responsibilities, I bring energetic leadership, excellent long-range vision with financial acumen and a relentless commitment to business improvement, whilst remaining open-minded, curious and insightful.
I am a trusted organizational leader with solid problem-solving and decision-making skills with a proven ability to build and inspire teams whilst fostering internal and 3rd party relationships through my strong sense of humour, warm-hearted demeanour and highly developed relationship skills.
My extensive experience in IT includes Retail, FMCG, Consultancy, Professional Services, and regulated clinical environments.
Current Role
Company Name: SThree
Job Title: Chief Information Officer
Start Date: February 2022
Company Industry: Staffing & Recruiting
Location: London, England, United Kingdom
Founded in 1986, we are a global organisation, employing over 2,800 people in 15 countries and providing specialist contract and permanent recruitment services, across ten brands. Our purpose is to bring skilled people together to build the future. At SThree, we change lives by finding our candidates the right roles and opportunities, and by identifying the right talent for our clients in the STEM (Science, Technology, Engineering and Mathematics) industries. In 2016, the SThree Foundation was created to support talented young people from underprivileged and diverse backgrounds into the STEM industries.
Previous Company:
Company Name: The Estée Lauder Companies Inc.
Job Title: Interim Executive Director Retail IT EMEA
Start Date: July 2019