Chief Information Officer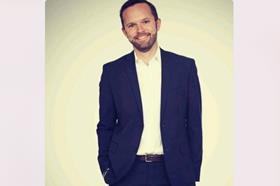 CIO with a genuine interest in all things IT. Long experience of structuring IT-organisations, working strategically with IT, but front an foremost translating IT into real and tangible business value. I try to keep one foot in the business side and one on the IT-side and thus being able translate business needs and opportunities into implementable solutions. I'm also passionate about cool technology and awesome solutions.
Current Role
Company Name: Humana AB
Job Title: Chief Information Officer
Start Date: March 2022
Company Industry: Hospital & Health Care
Location: Danderyd, Stockholm County, Sweden
Humana is a leading Nordic care company that offers services in individual and family care, personal assistance, elderly care and housing with special services according to LSS. Humana has approximately 16,000 committed employees in Sweden, Norway, Finland and Denmark who provide care services to 9,000 people. We work according to the vision "Everyone has the right to a good life". In 2018, operating income amounted to SEK 6,725 million. Humana has been listed on Nasdaq Stockholm since 2016 and is headquartered in Stockholm.
Other Active Role:
Company Name: Fastighetsbolagen Andalucia del Mar Anders-Ärlig
Job Title: Styrelseordförande
Start Date: June 2019
Previous Company:
Company Name: Klarahill AB
Job Title: IT-chef
Start Date: December 2019