Chief Information Officer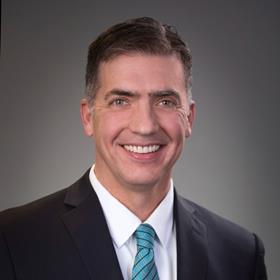 Technology executive with 23 years of professional experience in technology leadership, software engineering, and digital transformation. Experience in executing complex technology initiatives and management of teams across both onshore and offshore locations. Industry experience includes financial services, consulting, electronic commerce, and energy.
Current Role
Company Name: Pacific Premier Bank
Job Title: EVP - Chief Information Officer Pacific Premier Bank
Start Date: May 2022
Company Industry: Banking
Location: Lewis Center, Ohio, United States
Founded in 1983, Pacific Premier Bank® is a business and consumer bank with approximately $22 billion in total assets**, headquartered in Irvine, California, serving businesses and consumers throughout the United States.
We offer a robust array of deposit and loan products and services for commercial businesses. We specialize in doing business with small and middle-market businesses that need a broad range of loan, deposit, and treasury management products.
Other Active Role:
Company Name: Huntington National Bank
Job Title: Consumer Digital CIO Huntington National Bank
Start Date: January 2015
Previous Company:
Company Name: AEP Energy
Job Title: CIO - Chief Information Officer
Start Date: August 2012