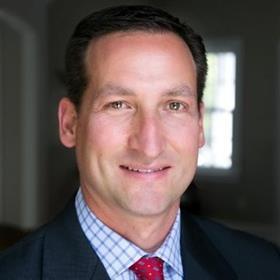 I currently serve as Boston Consulting Group's Chief Risk Officer, supporting the firm by keeping a pulse on key risks to the business and work to ensure that the necessary management strategies, policies, support systems, and employee engagement models are in place to strengthen our business and provide confidence to our clients. I lead the firm's internal Risk Management function as well as our Cyber and Physical Security teams and oversee BCG's global Data Management/Data Privacy efforts. I also serve on BCG's Operating Committee.

Prior to becoming CRO, I served as Chair of our Industry Practices and Global Leader of our Health Care Practice Area.

In addition to BCG leadership roles, I work closely with healthcare clients – particularly those within the biopharma, medical technology, and health care services sectors – to help them grow their businesses and better serve patients.
Current Role
Company Name: Boston Consulting Group (BCG)
Job Title: Chief Risk Officer (CRO)
Start Date: February 2022
Company Industry: Management Consulting
Location: Greater Boston
Boston Consulting Group partners with leaders in business and society to tackle their most important challenges and capture their greatest opportunities. BCG was the pioneer in business strategy when it was founded in 1963. Today, we work closely with clients to embrace a transformational approach aimed at benefiting all stakeholders—empowering organizations to grow, build sustainable competitive advantage, and drive positive societal impact.
Our diverse, global teams bring deep industry and functional expertise and a range of perspectives that question the status quo and spark change. BCG delivers solutions through leading-edge management consulting, technology and design, and corporate and digital ventures. We work in a uniquely collaborative model across the firm and throughout all levels of the client organization, fueled by the goal of helping our clients thrive and enabling them to make the world a better place.
Other Active Role:
Company Name: Boston Consulting Group (BCG)
Job Title: Managing Director & Senior Partner
Start Date: June 2012
Previous Role:
Company Name: Boston Consulting Group (BCG)
Job Title: Global Leader - Health Care Practice, Managing Director and Senior Partner
Start Date: June 2014