Financial Crime Compliance Consultant, FCC Consulting
Formerly Director of Financial Crime Compliance at LexisNexis® Risk Solutions, Michael Harris now works as an independent KYC/AML consultant and advisor with a small group of Regtechs and a KYC digital transformation specialist firm.
Drawing on his extensive experience of KYC/AML processes in both financial and professional services regulated sectors, he helps firms understand and manage financial crime risk and how to meet their regulatory obligations. He writes on a range of topics related to Know Your Customer (KYC), Anti-Money Laundering (AML),Anti-Bribery and Corruption (ABC) compliance and data privacy covering current regulatory themes, global risk events and trends in technology and data. In particular, encouraging firms to embark on a journey of digital transformation of their compliance operations and how to harness the power of innovation in Regtech.
With a career spanning four decades in international business, Michael offers unique insights into the changing geo-political risk landscape, the evolution of financial crime regulation, the genesis and development of AML and ABC regulation and how data analytics and new technology can empower organisations.
Michael is a regular speaker and contributor on financial crime topics in the media.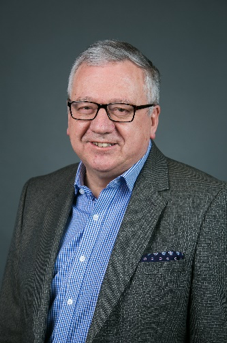 My Sessions
Changing your FinCrime perspective through the use of RegTech
5 April 2022, 15:00 - 15:45 GMT