Mexico experienced a 220% increase in attempted ecommerce fraud attacks during its pandemic peak, calling for new strategies from public and private sectors through 2022.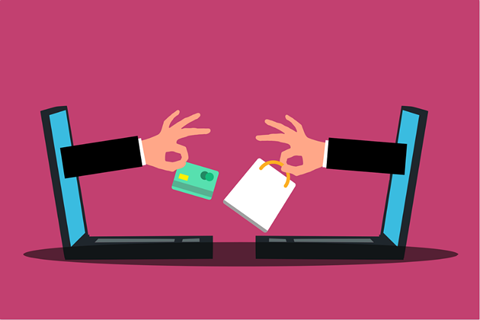 Not only have there been more reported instances of online fraud, but the worrying trends are growing in unanticipated ways, causing events such as account takeover and kiosk fraud, a new report finds.
The revelations are worrying for online retailers in Mexico who have battled to stay afloat through two years of unprecedented industry pressures. Companies are now steeling themselves to increase online revenues even as web-based fraud attacks increase.
Cyber-fraud reached its pandemic peak at a level 220% higher than pre-pandemic times. That was accompanied by a transformation in the kinds of attacks retailers are seeing, according to a detailed account of fraud trends in Mexico published by Signifyd.
Account takeover has climbed, reaching a 239% increase during 2021 – indicative of how fraudsters, emboldened by Covid-induced confusion have been finding new ways to digitally steal products. Alarmingly, fraud attacks launched from inside store kiosks were found to be up 149% year-over-year.
Automated bot attacks accounted for another area of cybercrime to have seen a sharp rise over recent months. Hackers have broadened their targets and are increasingly attacking the entire buying journey, from account creation to post-purchase returns in order to keep retailers off-balance when it comes to fraud prevention.
The high level of fraud pressure and the variety of attack vectors have prompted the banks that facilitate online payments to become conservative in approving orders, Mexico's low order-authorisation rates indicate.
The trends appear to be signs of the growing sophistication of ecommerce fraud in Mexico. As retailers improve their fraud protection defences, online criminals and consumers looking to take advantage of retailers have responded in kind.
Luz Cervantes, Signifyd manager of risk intelligence, said:
"Overall, what I've noticed this year is that the fraud we are seeing has become more complex, particularly with the occurrence of account takeover fraud increasing.

"So many more accounts can and are being compromised across the board and I don't see it stopping anytime soon," Cervantes added.
The Covid-19 pandemic and the resulting lockdowns ushered in a new "golden era of ecommerce" - and a lot of room for fraud, experts say. As consumers turned more frequently to online shopping, ecommerce became a bigger share of total retail revenue.
That has created an extra challenge for Mexican retailers because online order authorisation and approval rates lag behind other regions of the world. Banks in Mexico decline 37% of orders at the authorisation stage, the report reveals.
FinCrime World Forum
Part of the Digital Trust Europe Series - will take place through May, June & July 2022, visiting five major cities;
Brussels | Stockholm | London | Dublin | Amsterdam
Get to the edge of the financial crime debate at FinCrime World Forum.
FinCrime World Forum is a two-day in-person event taking place as part of the Digital Trust Europe series. The event will feature presentations and panels from thought-leaders and anti-financial crime professionals that are leading the way on how we can better, more efficiently and more effectively fight financial crime.