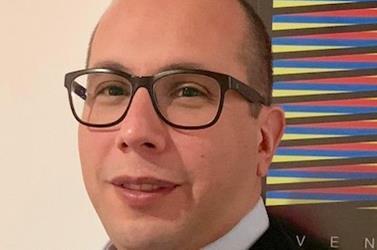 Livestreaming on Wednesday May 4, FinCrime Focus: Anti-Money Laundering brings together industry leaders and AML experts to provide professionals with actionable, up-to-date advice on how to tackle money-laundering in an efficient and compliant way.
Marcos Tindeo is Head of Compliance Assurance – Monitoring & Testing / Transformation at Billpocket, and leverages over 21 years' experience in the multinational banking financial sector.
Six of these years allowed Marcos to build regulatory experience through his role as founder of the practice of banking risk supervision, Venezuela, in the local banking sector Superintendencia de Instituciones del Sector Bancario (SUDEBAN) – Office of the Banking Sector Institutions.
Additionally, Marcos spent seven years holding positions of Internal Audit Vice President and Compliance Officer at the regional level at Citigroup and HSBC, first in Venezuela and then in Mexico, where he currently resides from 2016, working in the last two years as Senior Vice President-Head of Risk and Compliance at Optal Limited UK (Mexico Branch – Corporate Fintech), and recently as Director of Compliance Assurance – Monitoring & Testing – Transformation at Billpocket (Mexico – Fintech payment aggregator).
Marcos Tinedo has a degree in Public Accounting from Andrés Bello Catholic University (Universidad Católica Andrés Bello – UCAB) in Caracas, Venezuela, with a Master's in Finance from the Superior Management Studies Institute (Instituto de Estudios Superiores de Administración-IESA) in Caracas, Venezuela.
He is a Compliance Officer certified by the National Banking and Securities Commission of Mexico (CNBV), as well as a Certified Specialist in Money Laundering Prevention certified by the North American Association of Certified Specialists in Money Laundering Prevention-CAMS/ACAMS (USA, 2020), and other financial crimes such as human trafficking, modern slavery and illegal wildlife trading.
Marcos will be on the panel at FinCrime Focus: Anti-Money Laundering to discuss AML transaction monitoring frameworks and the role they play in today's anti-financial crime environment.
We spoke with Marcos prior to his talk to get more insight into this crucial issue.
In what ways does AML transaction monitoring help the fight against financial crime?
In many ways, because the AML transaction monitoring pillar is the detective control of the overall AML Program Framework, therefore it is important to set an adequate group of internal controls, so they can be interconnected with the preventative side of the AML Program Framework (Onboarding-KYC).
AML transaction monitoring can capture in a timely manner any suspicious transactions in the individual and/or the aggregate level, that does not go along with the client's profile and/or the risk appetite of the financial institution, and may be related with financial crime at the local, regional or global level.
What are the primary challenges facing organisations as they bid to improve AML transaction monitoring frameworks across multiple jurisdictions?
The main challenges include establishing…
the correct and accurate AML monitoring scenarios in a single system customised to the reality of each jurisdiction
up-to-date thresholds (in a global inflationary economy) by each of those jurisdictions to avoid unproductive false positives alerts that may generate noise, bottlenecks and artificial backlogs in the hubs that are reviewing and dispositioning those alerts
an accurate early warning capacity planning, so to avoid transaction monitoring backlogs by seasonal transaction volume peaks (e.g. summer vacations, December gifts, etc.)
a periodic process to calibrate and test the accuracy of the monitoring scenarios (back-testing), so they really capturing the suspicious transactions in an efficient way, and a clear process to decommission the ones that are no longer being productive.
How can organisations get better at measuring the effectiveness of AML transaction monitoring frameworks?
Organisations get better at measuring the effectiveness of AML transaction monitoring frameworks by developing the policy's documents and governance instances (e.g. local, regional and/or global committees) based on global standards for the multiple jurisdictions financial institution, and developing specific procedures attached to those global policies that will enable the implementation of the measures indicated in the previous question.
In this way, the financial institution can adjust each of the documents to the current reality and comply with the regulatory requirements of each jurisdiction, if applicable, and, at the same time, make the process visible to the 3 lines of defence, so the AML Transaction Monitoring function can be strengthened by the independent oversight performed by each one of them.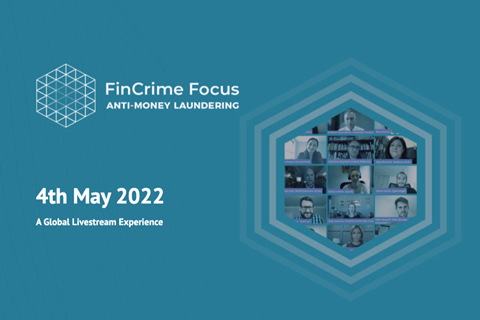 Don't miss Marcos Tinedo speaking exclusively at FinCrime Focus: Anti-Money Laundering in the panel debate: "AML Transaction Monitoring: Creating a Strong Governance Framework".
Also on the panel:
→ Dr. Mayya Konovalova, Lecturer/Researcher in Accountancy, Taxation, and Anti-Money Laundering, University of Birmingham
Panel debate time: 12:40-13:20 PM BST
Date: Wednesday 4th May 2022