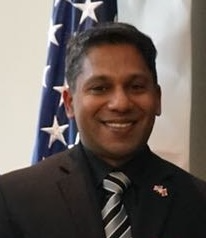 Over 20 subject matter experts and thought leaders will feature in the livestreaming experience on Wednesday May 4, to provide a deep-dive into organisations' efforts to combat money laundering while remaining efficient and compliant in the eyes of regulators.
Attorney-at-Law and Consultant for Maeson Chambers, Andrew Dalip Jr., will appear in a panel debate at FinCrime: Anti-Money Laundering to comment on the financial crime landscape, and give insight into the ways institutions are dealing with world-changing events such as Brexit, the global health crisis, and Russia's invasion of Ukraine.
We spoke with Andrew about his professional pathway to date, and to learn more about how companies are protecting themselves and customers against the financial criminals.
Could you outline your career journey to date?
I began practicing law in 1998 and spent the early part of my career providing policy advice to Government Ministries, as well as conducting criminal prosecution and civil litigation.
A significant part of my career was spent in public administration, heading the staff of two superior courts specialising in environmental and tax law. I was subsequently appointed Special Legal Advisor to the Attorney General of Trinidad and Tobago, ultimately advising three successive AGs.
I was responsible for developing and implementing targeted financial sanction mechanisms under United Nations Security Council Resolutions, designating targets and freezing their assets for both terrorism and proliferation. I was privileged to pilot my country's first submission to successfully add an individual to the United Nations ISIL, Da'esh and Al-Qaida global sanctions list.
I also represented the country extensively both at the FATF and the Caribbean Financial Action Task Force during the 4th Round mutual evaluation, follow up and ICRG processes and Chaired CFATF's Planning Committee, leading the development of the FSRB's Strategic Plan and supporting documents.
In 2018, I declined the post of Deputy Executive Director of CFATF and transitioned to consultancy. Since then my clients have included several international organisations and the Government of Trinidad and Tobago.
A highlight of my consultancy has been working with national authorities to successfully remove Trinidad and Tobago from the FATF "Grey List". One of my current projects is developing a methodology for national proliferation financing risk assessments to comply with the revised FATF Recommendation 1.
What are the principal themes dominating the financial crime landscape for businesses in 2022?
The landscape in 2022 will be driven by two main factors: First, we are going to continue to feel the after-effects of the pandemic, with supply chains having been disrupted, creating shortages which feed black markets, and catalysing criminal activity, including online fraud and other cyber-crimes.
The second is the war in Ukraine. Sanctions are foremost in our mind and the compliance community are of course on that front line, but sanctions should not be our only concern. The war will catalyse other types of criminal activity ranging from human smuggling and trafficking; trafficking of weapons, ranging from small arms and light weapons to missile systems and tanks; the illegal trade in precious metals, which go hand-in-hand with environmental crime; and corruption as Russia tries to exploit vulnerable countries to obtain resources to keep the war and its economy going.
In what ways are financial criminals taking advantage of Russia's war on Ukraine?
Criminals pivot a lot more quickly than security agencies and will always seize the opportunities in chaos. Transnational organised crime relies on supply chains, whether we are talking about trafficking of persons, weapons or drugs.
On the supply side, there are a lot more weapons in play because of the conflict, so criminals can and will capitalise on this. They are preying on vulnerable people fleeing the conflict, who can become victims of human trafficking and human smuggling. The war is also creating markets for illicit goods from other parts of the world as well, such as the illegal gold trade, so the vulnerabilities are not limited to areas in and around the conflict zone.
All of these crimes are for profit so that money has to be moved through the formal financial system, the informal sector and trade based mechanisms. The global supply chain crisis adds a new dimension to TBML and trade-based sanctions evasion.
We also have to recognise that with the world focused on Ukraine, other actors will try to quietly further their illicit and sanctioned activities, including proliferating states like the DPRK and Iran, so on we will likely see increased abuse of the usual funding mechanisms that go hand-in-hand with those activities.
What are the main problem areas that UK organisations need to address to protect employees and customers?
Don't reinvent the wheel. Start by updating your Enterprise Wide Risk Assessment (EWRA), understanding the customer and geographical risks in particular. Yes, we should be looking at the next 12 months but we also need to look a little further down the line at what the environment is likely to look like in the next three to five years.
For example, Russia supplies arms to a lot of countries in Africa, Asia and the Middle-East in particular. You need to understand how those supply chains will be disrupted to identify risks of criminal and sanctions evasion activities. Isolating a large economy like Russia from the global financial system is also going to reshape the global economic landscape so we need to remain nimble, recognising new threats that will emerge and how that will cause vulnerabilities to manifest.
The impacts will be worldwide, so UK institutions with an international footprint in particular need to keep on top of the customer and geographical risks. Your EWRA needs to shape your policies, procedures and controls, including how you hold your human resources accountable, and how you tailor your training.
Let's not forget all the lessons we learned from Covid. We have to ensure our systems are nimble enough to respond to new sanctions and regulations and new threats facing our organisations.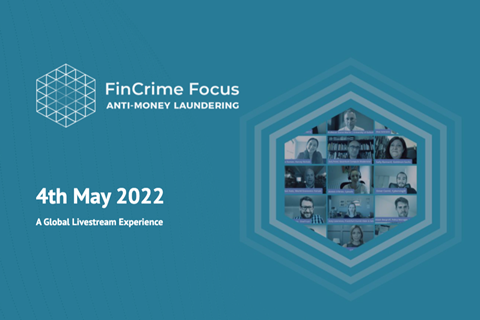 Don't miss Andrew Dalip, Jr. speaking exclusively at FinCrime Focus: Anti-Money Laundering in the panel debate: "Outlook for FinCrime and AML in 2022: What You Need To Know."
Also on the panel
Session time: 11:00-11:50 AM BST
Date: Wednesday 4th May 2022