Head, World Ocean Initiative & Senior Manager, Sustainability, Climate Change and Natural Resources, Economist Impact
Martin Koehring is senior manager for sustainability, climate change and natural resources at Economist Impact (part of The Economist Group), where he leads sustainability-related policy and thought leadership projects in the EMEA region.
Martin has directed Economist Impact projects in areas such as food sustainability, decarbonising technologies for cities, getting to net zero, electric vehicles, and advanced plastic recycling. He is also the editorial lead of The Sustainability Project and head of the World Ocean Initiative, inspiring bold thinking, new partnerships and the most effective action to build a sustainable ocean economy.
Martin;s previous roles at The Economist Group, where he has been since 2011, include managing editor, global health lead and Europe editor at The Economist Intelligence Unit.
Martin is a member of the Advisory Committee for the UN Environment Programme's Global Environment Outlook for Business and is a faculty member in the Food & Sustainability Certificate Program provided by the European Institute for Innovation and Sustainability. He earned a Bachelor's degree in Economic and Social Studies in International Relations from Aberystwyth University and a Master's degree in Diplomacy and International Relations from the College of Europe.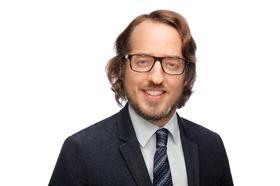 My Sessions
ESG and Your Stakeholders: Is Your ESG Reporting Satisfying the Needs of your Investment Community?
28 April 2022, 12:00 - 12:45