Head of Assurance - Monitoring & Testing / Transformation, Billpocket
Marcos Tinedo has a degree in Public Accounting graduated from Andrés Bello Catholic University (Universidad Católica Andrés Bello – UCAB) in Caracas, Venezuela (year 2000), with a Master in Finance from the Superior Management Studies Institute (Instituto de Estudios Superiores de Administración-IESA) in Caracas, Venezuela (year 2003), with more than 20 years of experience in the multinational banking financial sector, 6 of which include regulatory experience being the founder of the practice of banking risk supervision in Venezuela in the local banking regulator called SUDEBAN (Superintendencia de Instituciones del Sector Bancario – Office of the Banking Sector Institutions), and 7 years holding positions of Internal Audit Vice President and Compliance Officer at the regional level at Citigroup and HSBC, first in Venezuela and then in Mexico, where he currently resides from 2016. He is a Compliance Officer certified by the National Banking and Securities Commission of Mexico (CNBV), as well as a Certified Specialist in Money Laundering Prevention certified by the North American Association of Certified Specialists in Money Laundering Prevention-CAMS/ACAMS (USA); he also is holder of certifications in Governance, Risk and Compliance (GRC) issued by the OCEG (GRCP & GRCA), and one in Internal Audit and Business Risks issued by the London Institute of Internal Auditors (IIA-UK).
In his professional field he has stood out as the creator of the unique comprehensive financial risk management system adapted to the Venezuelan financial system in conjunction with the company Durán & Asociados (RiskGuard®), creator of the early risk alert identification system in the Venezuelan financial system, founder of the Management of Banking Financial Risk Supervision in Venezuela, creator of automated tests at the computer level to carry out specialized regulatory compliance reviews in Mexico, Latin America and worldwide with complete data populations, specifically, in the fields of Anti-Money Laundering (AML), Sanctions-OFAC and Anti-Bribery & Corruption (AB&C). In the same way, he played a stellar role when warning in a timely manner in the years 2007-2010 about the crisis that was looming over the Venezuelan financial system due to the presence of structured notes in the form of credit default swaps (CDS) in the portfolio of investments of several banks of the national financial system.
He is the author of two books, in the area of Sanctions Compliance and Prevention of Money Laundering (currently preparing the English version of them):
- Best Practices for Implementing a Regulatory Compliance Program of the main Financial-Economic Sanctions regimes at the World Level in International Banking (considered the first book of its kind written in Spanish available at Latin American level)
- Reference Guide to the Main Features of the Money Laundering Prevention, Terrorist Financing and Proliferation of Weapons of Mass Destruction Regimes, of the main 11 Latin American Economies
Both available for sale on Amazon.com.
He is also an international lecturer, having been invited to give keynote talks at numerous events and universities, both nationally and internationally, related to issues of internal control, financial risk management, money laundering prevention and terrorist financing.
He is also a columnist specialized in money laundering prevention, terrorist financing, financial risk, anti-bribery and corruption, financial crime and regulatory compliance, among others, having been his articles published by ACAMS Today/USA (Spanish version), Anti Money Laundering and Opinion y Noticias websites ( www.antilavadodedinero.com and www.opinionynoticias.com ).
Winner of the Mara de Oro in 2017, considered the Best Bank Compliance Advisor in Financial Crime with International Reach of his country, as well as creditor of a Special Recognition granted by that foundation for its contribution to the development and modernization of the Management and Oversight approach of the Financial Risk in the Venezuelan Banking Sector. Similarly, his book on Money Laundering Prevention was recognized as the best book in the Banking and Finance category by the International Association of Education, Culture and Peace (AIDECP) in Lima, Peru in 2018.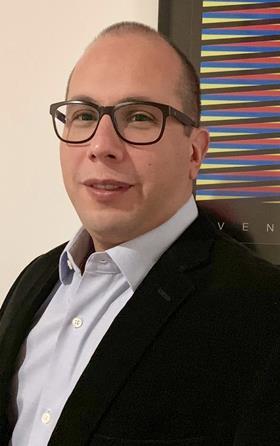 My Sessions
A discussion of current developments in the US AML/CFT regime, especially investments in FinCEN and the progress of the beneficial ownership registry, as well as what these mean for US businesses
26 January 2022, 16:15 - 17:00 GMT