CISM, CIPM, CDPSE, PCI-DSS, PDPP and ISO27KLA, Cybersecurity Partner, EY
EY LAS Cybersecurity Partner, Data Privacy & Protection Leader based in Brazil. Works enabling clients to understand and manage privacy and cyber risks through an integrated approach to build business trust.
A 30 years' seasoned information technology Senior Executive specialist in governance, risk and compliance, MBA professor at FGV and guest professor at FDC Business School, entrepreneur, speaker, writer with 7 published books and hundreds of articles, advisor at ISACA, ABINC, CEBDS, AMCHAM, Instituto SmartCity, a member of IAPP, a founding member of the Brazilian Business Council for Cybersecurity, a former-director of the startup accelerator Founder Institute.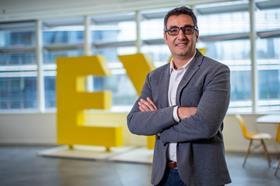 My Sessions
How to Fight Back Against Latin America's Cybercrime Outbreak
Wednesday, 26 January, 10:00 AM - 10:45 AM (Brasilia Time) | 13:00 PM - 13:45 pm (UK Time)