Inefficiencies in financial departments across the UK and US are slowing down business, new research finds, with four-in-five finance leaders admitting that their accounts payable (AP) function is not fit to enable continued growth.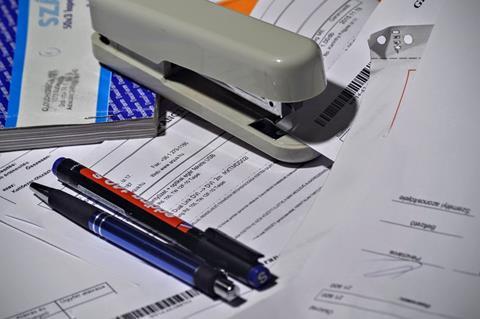 The findings are part of a study conducted by fintech company, Tipalti, comprising interviews with 500 finance leaders in fast-growing companies in North America and Great Britain.
The results of the study paint a stark picture of the negative impact manual AP processes, such as invoicing, PO matching and handling payments, are having on business growth, ability to manage operations effectively, employee morale, and even the finance teams' reputation in the wider business.
In addition to this, analysts have underlined the impact outdated AP processes in fast-growth businesses are having when it comes to fraud - with four in five (82%) of finance leaders reporting fraud and risk exposure as a top AP challenge of theirs.
Is future finance fit for purpose?
The study found that almost a third (31%) of finance leaders believe AP will 'slow down potential business growth' if challenges continue or intensify, with four in five (80%) saying finance can only become a strategic driver of growth in the business when AP inefficiencies are minimised. Further, four in five of those polled also believe teams would spend any time freed up by automating AP on growing the business in other areas.
However, time is clearly being spent elsewhere. Worryingly, finance leaders surveyed said that 43% of the end-to-end AP function is currently manual or paper based.
As a result, on average it takes finance almost an hour to process an individual supplier invoice, 11 days to close monthly accounts, and 13 days to close quarterly accounts. This equates to, on average, more than half (53%) of finance time in a typical week being spent on manual AP processes, rather on tasks that aid strategic initiatives.
The situation is taking a negative toll on operations, with, on average, almost a quarter (22%) of supplier invoices being paid late. In addition to this, the survey highlighted a growing frustration towards the finance team - with two thirds (63%) admitting they have received feedback or criticism from the wider businesses about the AP inefficiencies.
Chen Amit, Co-Founder and CEO at Tipalti, said:
"The negative impact that manual AP processes are having on business growth, exposure to fraud and finance teams' reputation — just to name but a few —should serve as a wake-up call to businesses.

"Too many hours are spent doing manual tasks that could be automated. Understanding the benefits of automation is key – teams have more time to spend focusing on strategic initiatives that help scale the business, in addition to finding new opportunities for growth. Furthermore, it improves visibility and control - which is crucial for fast-growth businesses today," Amit added.
FinCrime World Forum
Part of the Digital Trust Europe Series - will take place through May, June & July 2022, visiting five major cities;
Brussels | Stockholm | London | Dublin | Amsterdam
Get to the edge of the financial crime debate at FinCrime World Forum.
FinCrime World Forum is a two-day in-person event taking place as part of the Digital Trust Europe series. The event will feature presentations and panels from thought-leaders and anti-financial crime professionals that are leading the way on how we can better, more efficiently and more effectively fight financial crime.