Trojan viruses may have been identified as one of our chief threats to consumers through 2021, but experts say the last 12 months has also seen a significant rise in crypto-jacking and data theft.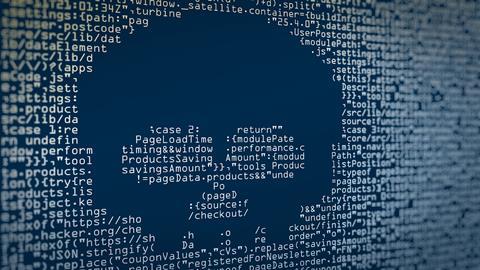 The conclusions rise out of research published by cybersecurity firm, ReasonLabs, whose study names State of Consumer Cybersecurity 2022 explores leading online risks to consumers through the coming year. The study takes in information garnered from users in over 180 countries.
Through the report, specialists found that consumers face numerous types of advanced threats on virtually every possible endpoint. Trojan viruses were the most prevalent, with Adware and Miners rounding out the top three.
Threats coming from phishing documents related to Covid-19 still found their way to users in 2021, most of them occurring in Microsoft Office documents with macros.
Among key issues, 2021 was designated the year of the miner, with the larger part (58.40%) of all Trojans detected last year being noted as coin miners. WannaCry was observed as the most significant consumer ransomware threat, while Microsoft Office weaponisation made up for almost a third (30%) of all behavioural detections.
The US and Russia were noted as the most attacked countries by average detection per user in terms of cyberattacks, with Brazil, China and Poland also ranking highly on the list.
In terms of top detection through categories, Trojan stood out as the prime malware culprit, present in 32% of reported instances, with Adware, Miners, Viruses and Worms, also proving highly troublesome for the surveyed cohort. Phishing threats leveraging Covid-19 were most prevalent in the US, Poland, Colombia, Indonesia, and Thailand.
Kobi Kalif, General Manager of ReasonLabs, said:
"Our research highlights just how critical it is for consumers to be protected across all endpoints.

"Malware does not discriminate between large enterprise organizations or consumers using devices at home. Consumers must have access to next-generation AI-powered solutions like
RAV Endpoint Protection (EDR)," Kobi Kalif added.
Looking ahead, ReasonLabs researchers predict for 2022 that infostealers, coin miners and cryptojackers, and ransomware will be the top threats consumers face this year. They also predict more targeting of the most unsecured consumers, such as teens and tweens, who are highly connected and starting to more widely use cryptocurrencies, buying into the metaverse and other digital assets.
PrivSec Global
Where Privacy and Security Meet.
Featuring over 120+ speakers across 52+ sessions, PrivSec Global will cover the most pressing and challenging topics from across the data protection, privacy and security sectors.

Registration for the next PrivSec Global taking place on 29th & 30th June 2022 is now open, secure your place today.
REGISTER FOR PRIVSEC JUNE 2022