Chief Customer Officer, Quantexa
As Chief Customer Officer at Quantexa, Laura has over 13 years' experience using innovative technology to solve real-world problems and empower organizations to make better, trusted decisions from their data.
This strategic role focuses on ensuring clients leverage the Quantexa platform to deliver maximum value in their current deployments and sustain this value through future road-maps.
This will ensure a seamless interaction with the client through presale, purchase, and deployment; formalizing Quantexa's ongoing commitment to further embed the voice of the customers throughout the business.
Laura Hutton is a fraud and financial markets expert who helped the largest retail and investment banks fight against fraud. Laura pioneered the Contextual Monitoring approach to trader surveillance which is used industry-wide today.
Prior to founding Quantexa, Laura was in the founding team of BAE System's Detica NetReveal and Director of banking fraud for SAS EMEA/AP.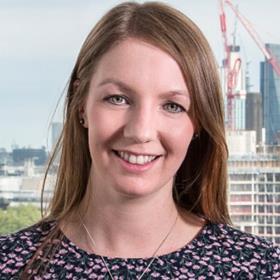 My Sessions
How is the approach to fincrime strategy changing as organisations embrace technology?
Oct 27, 2021 9:45 AM