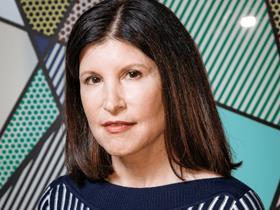 Chief Sustainability Officer, Global Head of ESG and Corporate Responsibility
Márcia is Chief Sustainability Officer and founding global head of ESG and corporate responsibility at RELX, a FTSE 15 information, analytics and events company with 33,000+ people and operations in 40 countries.
Engaging colleagues throughout the business, she works to ensure RELX's extra-financial performance furthers competitive advantage and stakeholder confidence. She drives practice that ensures recognition for RELX as an environment, social and governance (ESG) leader: in 2021, Sustainalytics ranks RELX 1st for in the media and publishing sectors (and 8th overall) among 13,000+ companies; holds a AAA ESG rating with MSCI for fifth consecutive year; came 3rd in sector in the Dow Jones Sustainability Index; and 3rd in the Responsibility 100 Index, a ranking of the FTSE 100 on sustainability.
She is Chair of the UN Global Compact Network UK; Chair of the Corporate Responsibility and Sustainability Council of the Conference Board; and a founding member of the Board of the Ban Ki-moon Centre for Global Citizens. She is founding director of London museum and educational facility Benjamin Franklin House and previously was special advisor to the American Chamber of Commerce (UK).
A Fellow of the Royal Society of Arts, she holds an MA in International Relations from the University of Chicago, and a PHD in Economic History from the London School of Economics. She is a Member of the British Empire (MBE), an honour awarded by the Queen, and lives in London with her husband and two boys.