Senior Director of ESG, Purpose & Impact, Finastra
Jay Mukhey is the Senior Director of Environmental, Social & Governance (ESG) at Finastra, a leading Fintech company with more than 8,500 customers globally.
His appointment to lead the global ESG, Purpose & Impact program followed his co-founding role in creating the Corporate Social Responsibility (CSR) proposal and strategy prior to the inception of Finastra in 2017.
Before these roles, Jay managed marketing globally for Finastra Services after leading product marketing for the investment management business of Misys.
Jay has worked for several other Fintech firms in customer-centric positions and at the European Commission in Brussels, where his professional environmental and social responsibility journey began.
Earlier in his career, he carried out a number of roles in investment banking with Citigroup, Deutsche Bank and JP Morgan Chase. Jay has a passion for sustainable value creation and is an avid traveler.
He holds a degree in Business Economics with Spanish from the Cardiff Business School at the University of Wales.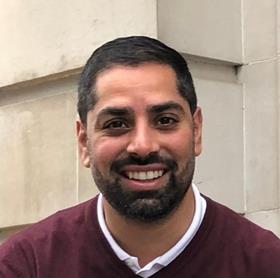 My Sessions
Implementing an effective ESG Strategy from the Top Down in 2022
7 June 2022, 16:05 - 16:50 BST